Numerology of the House Address — Home 9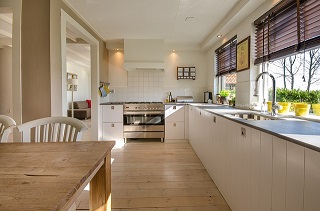 Number 9 is a number of feelings and renewal. This house will be perfect for lots of people who search for a house to be happy and extremely active in. It is good for couples, single people, workers and students and dorms. It adapts to the needs you have and provides you with the energy of love and calmness. This house is a place you will remember your whole life if you move on. If you sincerely want to be happy there, the energy of this house will help you and will gift an emotional reward.
Flaws: This house is however not so good for families. It is great for very active people who are adaptable to changes. This energy is not as ambitious and materialistic as it is needed for a proper family life. It is a great house when you don't have a child yet, so you are flexible and have less responsibilities. In this house you might feel too much, and it is rare when you need drama in life. Lots of emotions from the past can haunt you in this house. This house might try you, but you must be self-sufficient and have clear goal in life, in this case the life there will be really happy for you.