Numerology of the House Address — Home 8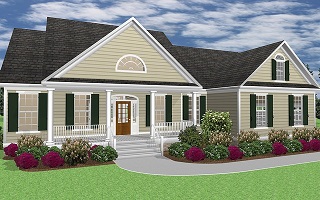 If you are looking for the house that fulfills your material dreams and where the atmosphere of entrepreneurship dominates – it is number 8 house. It is a number of abundance, sufficiency, so it is a great place to make business deals and to hold meetings. The house can influence your business in a very positive and cooperative way. It also works great for living with the family, as number 8 will only increase the abundance of love and warmth in the relationships. You must stay active and passionate about something being in this house, so this house will help you achieve it even more. If you want to reach success, built stronger business relations or improve your family life this number is just amazing.
Flaws: As number 8 is about gaining things, it can work the other way and provide losses if your life there is disharmonized. Also, when you get something under the influence of number 8, it is very hard to stop, so you can find yourself wishing for more and more goods. The material world can become too important for you at a certain point of time. Make sure that you are not investing too much into the house itself, as it can become a huge gap where you invest and invest. When in this house, try to spend more time with people you love and pay attention to them.