Numerology of the House Address — Home 7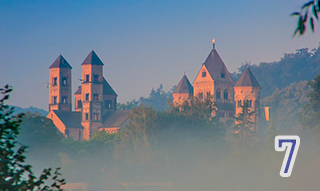 Number 7 is a number of spirituality. It goes well with people who are in search of the goal, who love to explore inner and outer world. It is a great home to spend evenings contemplating and thinking, as well as having philosophical conversations with people you love. This is a very calm place to live in. This is a perfect transitioning place, when you feel you need to have a rest from the turmoil in your life. The power of this house is serene and healing. It is the best house for people seeking an inspiration like musicians, writers, and etc. This house can gift you lots of insights.
Flaws: If you are a person who loves to party and spent fun time, this place might change you and make your desire for joyful time spending even more intense, as you will feel really lonely and out-of-plate there. It would be great if you keep the house minimalistic, neat and clean. So, if you tend to clutter and hate cleaning, the energy of this house will drive you mad and it will be impossible for you to have there a good living. If you want, you can harmonize this number, however, avoid number 1 as it has energy of isolation and self-sufficiency. Pay attention to the roof of that house, as it is the first source of problems in this case. If you derived number 7 from 16, which is a karmic debt number, you might want to change the number of your house, as you tend to be lazy, indulgent and indifferent in this case.