Numerology of the House Address — Home 3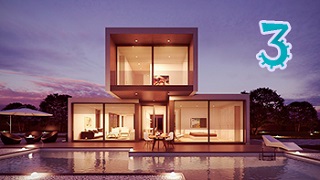 Number 3 has vital and joyful energy. It is a great house to spend childhood in, to gather people for parties and friendly meetings and other undertakings that involve lots of fun or people. Also, this place can serve as a creative hub for people whose profession includes creative self-expression. This house is full of joy and even if any problem occurs, people have cheerful disposition towards tackling it. It is one of the most universal numbers, where both couples and single people can feel comfortable, where people can take rest and work.
Flaws: This overly positive energy might give you hard times concentrating on really important matters. Also, you might feel doubt in yourself and it will only distract you from doing the things you want. It is very important to stay focused and think about serious things with right mood, because you might underestimate the consequences.