Numerology of the House Address — Home 1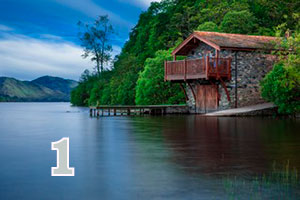 Provides sufficiency, freshness, mastery, enthusiasm, impulse and victories. This is an amazing home for living of business-related people, especially entrepreneurs. It is also good if you have a home office and prefer a remote work. This home has the vibrations of independency, leadership and freedom. This house strengthens your character and boosts your power of will. This is the best option for people who want to concentrate on succeeding in their life.
Flaws: This is not the best number for cooperation, as it is almost all about independence. If your aim is to find a partner for romantic relationships, number 1 home can hardly become a 'family nest'. It is amazing for different sorts of self-development and the word "self' here is crucial. However, if you have calculated number 1 through the number 19, which is a karmic debt one, you can feel yourself extremely lonely in this house, feeling isolated form the world around and even as a workaholic who cannot rest. In order to harmonize number one after karmic debt number, is to add another number with the vibration that you like. Our advice is to choose an even number, as number two always doubles the positive and cooperative features.