Numerology Lifepath 3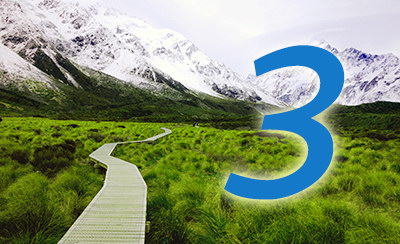 The Life Path 3 is followed by those individuals who are skilled in communication and are highly creative. Most of what you achieve in life will stem from your unique expression of these qualities. Exceptional Path 3 people are frequently excellent writers, speakers or actors, since verbal accomplishment is one of their greatest traits. Entertainers and storytellers, those people who sparkle in a crowd and share their optimism with others are often on Life Path 3. They appreciate beauty and sensual pleasures, harmony and innovation. Their goals include capturing their natural talents in order to share them with the world. Life is to be experienced and enjoyed and too much worry about the future is usually not a problem. This can lead to financial troubles in some cases, but not the extreme stress that often accompanies them. You take life as it comes and focus more on personal connections then physical possessions. Most Life Path 3 people are great socializers, open and engaging conversationalists.
Being able to handle the upswings and downturns of life can be your greatest challenge. You will feel stifled with overbearing leaders in control or the drudgery of repetitive work. Cut-throat competition doesn't interest you and working around or for those types of people can be difficult.
Another thing to be cautious about is becoming too wrapped up in the superficial qualities of life and practicing frivolity without purpose. Escapism haunts Path 3 individuals and settling down to get things done may be difficult with your capricious moods.
Life path 3