Although the cactus, in terms of Feng Shui, is the unsuitable plant, but there would be an exception for the people of Metal. For them, the cactus - is a protector of the house, defender against the aggressive energy of strangers.
Cactus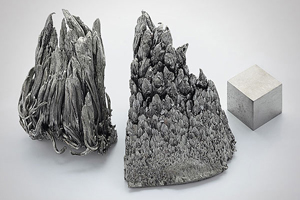 is helping people of Metal to save peace of their hearts. If the invulnerability have suddenly disappeared in people of Metal, cactus will return them the sense of security. In addition, the cactus is scaring away the thieves, thugs and hoodlums.
Sit next to your cactus, and you will feel a mild blood pulsation. This is your green friend - he is filtering the negative and spoiled energy and instilling in you a fresh flow of powers.
And sometimes people of Metal are overly suspicious and alert. It is necessary to remove this stiffness, so that people of Metal would feel secured. In this case, the perfect help will come from azalea. This plant will help to reduce the intensity of the Metal energy flow.
Azalea is an extraordinarily beautiful flower. It can come in many colors: white, red, yellow, purple, lilac and pink. Usually one bush has about five hundred flowers. Azalea is blooming for more than a month. So people of Metal have something to see and to enjoy.
But in addition to the stunning beauty azalea brings to people of Metal also a great value. It calms and organizes their relationship with the world, removes the protective barrier that people of Metal usually are putting between the world and themselves.
For those people who are often nervous and feel tired all the time, it is very useful to have azaleas at their homes. It will restore their strength and calm them down. It is good to have azalea in the house, where there are small children: they are less capricious and easier to manage.
Animals, too, like azaleas. They settle down and become tender and trustful. Particularly cats are very fond of this wonderful plant.