Those who share the zodiac Scorpio are most likely love to get gift items for themselves. They love to analyze the gifts by themselves and would make a summation of it after you give them your gift.
If you w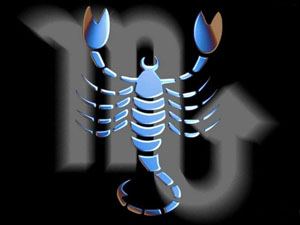 ant to gift Scorpio something, gift them without any occasions. It would make them feel more eased out, comfortable and special. All you need to do is to wrap you gift well to make it mystique, that what you have kept in it. Scorpio love to discover gifts by this way and they cherish the gift in some quite corner of their house when they are all alone.
You need to take special care about the personality of a Scorpio before going for a gift for them. Dark and mystified things with various layers of secrets excite them a lot. They are quite seductive in nature and thus they like anything that deals with sex or sexual objects. Colors like rich black, maroon and garnet are the favorites of Scorpio and they love being in water for long. Anything bright would not actually make them feel happy or good as they want themselves to rather take under cover rather reveal themselves.
If this all goes a bit high to understand what to gift to Scorpio, then you could look down to find the best gifts that possibly could be given to Scorpio to make them happy.
As they are very mysterious and try to hide their emotions and feelings as such, you could gift them large sunglasses, huge hats and scarves as well. This would make them hide themselves beneath these items and would ensure their dark and moody characteristics getting maintained.
As far as the films and movies are concerned, you could really impress them by giving various movies of their likings. You could make them happy by giving horror, thriller or crime stories, whether they are in the form of printed matter or in the audio visual media. Anything that has a dark plot and narrative excites them a lot and they could enjoy them sitting at the comfort of their houses. You could also make them happy by providing many ghost stories and dark black magic books and texts.
With their mystique nature, they love to explore newer places and find something that they didn't have knowledge of. Hence you could take them to a long drive making them find some offshore or farmland that has no existence with the everyday world. You could also give travel tickets to Sutherlands as gift tokens to Scorpio as well.
Intimacy and sexual desire is what Scorpio is quite famous off. If something is very erotic in nature and is capable of turning their senses on, then they would surely love them. You could give them erotic gifts such as apparels, lingerie and sex related objects.
Clothes are loved by Scorpio, but you need to make sure that the colors are not at all bright and they must be in darker shades. They love to get secrets but in a complete different manner.